I work as a multimedia photographer/artist, known as producer of, among other things, the international prizewinning design book Utilité (awarded with the silver medal for best book design in Leipzig) and the photo-art book Jorinde - admitted in the library of the Rijksmuseum in Amsterdam.
Fascinated by Japanese culture and my own journey through life, I photograph the curiosities of everyday life.
I document and archive these, creating a complete work of art, consisting of photography, interviews, music, film, objects and book-art. > read more <
Latest news
MOMENTS IN TIME TIME IN MOMENTS
Order per mail
FILM + DVD or BLU-RAY with an handmade book.
Edition of 15.
DVD or BLU-RAY are also available without book.
Ask for price.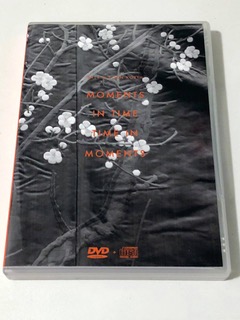 Visit the book page to see the various projects.
The background is a part of the project The Fabric of Time: see here the project.