Nieuws
Theeceremonie
Kunstenaar Ellen Korth neemt je mee op reis naar haar binnenwereld tijdens deze intieme theeceremonie in zaal drie, te midden van haar installatie DE SCHOONHEID VAN HET ONVOLMAAKTE.
Waar en wanneer?
Zondagmiddag 7 april tussen 15:00 en 16:00 uur. Het bijwonen van de theeceremonie is gratis met een membercard of geldig entreebewijs. In verband met de beperkte ruimte in zaal 3 zijn er maar zeven plekken beschikbaar, reserveren voor de theeceremonie is dus verplicht. Dat kan door op "koop tickets" te drukken op de website https://museumnohero.nl/
Expositie WOMAN OF JAPAN
23 februari 2019 // 16:00 uur is de opening van de expositie WOMAN OF JAPAN in MUSEUM NO HERO in Delden/Netherlands.
Een onderdeel van deze expositie is een installatie uit mijn Dagboek serie, bestaande uit 30 fotografieën met text van alledaagse belevenissen, geprint op Japans papier.
Meer informatie volgt.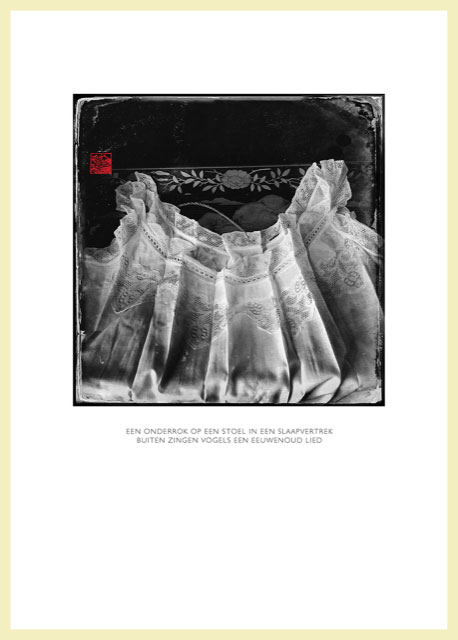 MOMENTS IN TIME TIME IN MOMENTS
Bestelling per mail
FILM + DVD of BLU-RAY met een handgemaakt boek.
Kleine gelimiteerde oplage van 15.
DVD of BLU-RAY zijn ook zonder boek verkrijgbaar.
Prijs op aanvraag.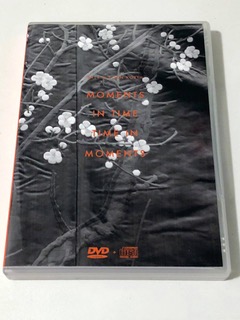 The Fabric of Time
Boekpresentatie en expositie bij
ANZENBERGER GALLERY WENEN // OOSTENRIJK
Opening:  8 september // 2018 // 14 uur
De expositie is tot 31 januari 2019 te zien
AnzenbergerGallery
The Fabric of Time
Zondag 26 augustus // 2018 // 14:30 uur // Oranjerie Twickel
Margreet van 't Wel leest passages uit het Hoofdkussenboek van Sei Shonagon 
Ellen Korth leest passages uit haar eigen dagboek
Opgeluisterd door klangschalen geluiden van Harald Balke en Jean-Paul Korth
De film is later in de Oranjerie te zien.
Save the date
Boekpresentatie en Installatie in de Orangerie van Kasteel Twickel in Amt Delden/ Nederland
Zondag // 3 juni 2018 // 15:00 uur.
www.twickel.nl
The Fabric of Time
Dit project is tot stand gekomen in samenwerking met Kasteel Twickel// Desigin: -SYB-// Binder: Fopma Wier//Wytze Fopma// Fotografie: Ellen Korth & Studio Hans van Ommeren// printen foto's Ellen Korth// printen text pagina: De Vos Speciaaldruk.